truthdweller
Brook Trout Rank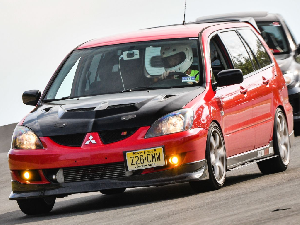 Joined: 09 Nov 2016
Posts: 8
Total Points: 27

Posted: Tue Jun 27, 2017 5:55 pm

Post subject: Heritage Pond, Absecon, NJ

---

April 23, 2017 - It was around 7:45 p.m. at sundown when I saw, what looked like, a good place for a Bass to bed down. I had my two poles with me, my 5 foot 8 inch fiberglass K-Mart special, and my 5 foot 4 inch Ugly Stick, both with 6-pound fluorocarbon. Btw, I have yet to replace my Petzl headlamp so I'm down to using a mini HD flashlight and holding it in my mouth. It makes me drool a lot, but it works none the less.... Anyhow, the one pole was rigged with a Senko worm, and the Ugly Stick was rigged with a trout Rapala (this information will come into play a little bit later).

Round #1:
So I could get a better angle, I stealthily wade into the 18" of water about 7 yards away and begin trying to hit my mark illuminated by my flashlight. Not being as proficient as the pros, on my third cast I end up getting my worm hung up in the bushes, behind the bed, about 12 inches off the water. After being unsuccessful in unsnagging it, I have no choice but to wade over and remove it. Sure enough, when I get within six feet, a wake forms on the surface and a fish swims away from the bed...smh. Well, at least that confirms there was a beast in there after all! A YouTube video that I watched in the past showed how when fish were forced off their bed, they would return within an average of 5 minutes. I decided to hang around and pursue this guy.

Round #2:
After hitting the mark on my second attempt, I get a strike and watch my line trail off to the right...game on! But, when trying to set the hook, my line snaps, wth?! Well, this is getting way too exciting to give up so soon and I've got 5 minutes to re-rig right? No problem, lol!

Round #3:
The third try produces another hit, but again, when I try to set the hook my line SNAPS again. What's going on?! I can't help but to question my fisherman's knot that I used to secure the hook and the pound test that I'm using, but I've been doing it this way for too long...??? Is it a turtle possibly that's taking my bait? I've never seen any snapping turtles out at this place, only painted turtles and they don't get that big. The only thing I could think of doing differently was to try a Palomar knot. Well, as I'm reeling in my slack line I sense friction, and when I look down at the reel, I notice I've a backlash. Things go from bad to worse for when I remove the drag cap from the reel, in order to untangle the mess, I drop the cap into the water! I spend the next 10 minutes with my arm underwater, above my elbow, doing a grid search and come up empty-handed...

Back on shore, it's now about 8:30 p.m. and, my phone starts to buzz in my pocket. I suspect it's my wife ready to pick me up, but I am still not ready to admit defeat, so I decide not to answer it, lol! I have an extra pole, so I remove the Rapala from my Ugly Stick, thread another hook and Bass Pro speckled, watermelon green worm, and quietly head back into the dark water. The phone continues to buzz...

Round #4: When it rains it pours...

I cast past the bed this time but, as I drag the worm back over it, I get another tangle in the reel, unbelievable. I have to break the line with my teeth and start over again. After securing the pole down in my boot, next my ankle, I start wrapping the line, still out in the water, around my left hand. That's when I realized THE HAWG WAS AT THE END OF MY LINE! I am not kidding, the darn fish took my bait while I was fiddling with my backlash! I got about three jerks out of him before he spit the hook out and got away...craziest thing ever.

Round #5:
I'm having a tough time getting a feel for this soft Ugly Stick and it takes me about five tries to drop the worm this time but sure enough, when I do, and right on schedule, the TOAD strikes again! I let her run with it a bit this time, again to my right, so I swing hard to my left...FISH ON!

Historically, the larger bass out of this place are what I call wussies, for they just don't put up a fight, relatively speaking. Even the near seven pounder I landed just rolled under the water a few times before coming to a rest against a log.

This baby CAME ALIVE though! Leaping out of the water a few times, thrashing, splashing, the whole nine yards, "PLEASE line don't break, PLEASE stay on the hook!" I pleaded. I got increasingly nervous when I got her up to my boots and she continued to fight as I tried to lip her. Thank God everything held together. I knew I had a good one!

Do you believe my phone continued to buzz the entire time?! When I walked on shore with the fish in my hand to weigh it and take pictures, I heard the familiar voice of my 11 year old calling my name, "Dad, Dad!" My wife had been circling the pond in her white Lexus RX 350 which I saw on at the beginning of my last attempt. She must have spotted my flashlight, for she showed up on the correct side where I was, hahaha! I called to my son and had him come down and help me weigh and release it. What an ending!