bassassin201
Smallmouth Rank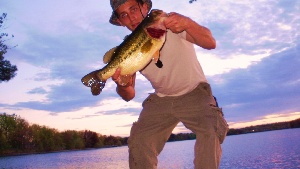 Joined: 02 Jul 2011
Posts: 196
Total Points: 298

Posted: Sat Apr 29, 2017 9:07 pm

Post subject: Bedtime for Larry's​ ! Not for Smallies tho .

---

As we all Kno , April has been a Finicky Month , Bass are kinda Delayed in the Normal Spawn time at least by Me . Giving it time tho , we'll see what happens .
jrhbass
Rainbow Trout Rank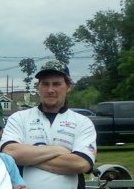 Joined: 25 Oct 2011
Posts: 63
Total Points: 90

Posted: Wed May 10, 2017 10:37 am

Post subject:

---

Indeed post spawn is in affect. Didn't see any females in the shallows period last weekend and it was cold. Saw males on beds. We had those warm days screwed up things. That being said water is high so I am happy no drought! As for as smallmouth goes there's a lake up 15 in Mahlon Dickerson res. that had fresh smallies from about 2-3 years ago stocked in it. And because it is north is behind in the spawn. Beautiful spot. Good luck. Catch/pic/release. I don't have to tell you that though.