jz136
Baitfish Rank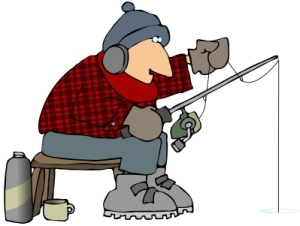 Joined: 22 Aug 2017
Posts: 1
Total Points: 1

Posted: Tue Aug 22, 2017 12:09 pm

Post subject: Sunny/Crappie Spot in Morris County

---

Hi all. New member here. My 4 year old son has been asking to go fishing for the past few months and we finally have a Saturday where nothing is going on. I live in Denville (Morris County) and I'm looking for someplace to take him for some shore fishing where there's a high probability that he'll catch some sunnies or crappies. I don't want to travel too far and I don't want anywhere that's too difficult to access for a 4 year old. I grew up fishing but didn't grow up around the area so I don't know of any spots close by.

Any help with this would be much appreciated. Thanks in advance.
jimbuoy
Striped Bass Rank



Joined: 02 Mar 2011
Posts: 959
Total Points: 1305

Posted: Tue Aug 22, 2017 3:41 pm

Post subject: Re: Sunny/Crappie Spot in Morris County

---

jz136 wrote:
Hi all. New member here. My 4 year old son has been asking to go fishing for the past few months and we finally have a Saturday where nothing is going on. I live in Denville (Morris County) and I'm looking for someplace to take him for some shore fishing where there's a high probability that he'll catch some sunnies or crappies. I don't want to travel too far and I don't want anywhere that's too difficult to access for a 4 year old. I grew up fishing but didn't grow up around the area so I don't know of any spots close by.

Any help with this would be much appreciated. Thanks in advance.



Welcome to the site. I'm not from your area, but I attached a link from NJ Fish & Game. It will show the fishing spots in your artea. Good Luck and I hope your son has a ball!

http://www.njfishandwildlife.com/fishplc.htm